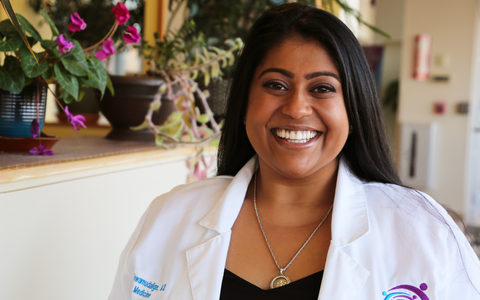 Dr. Hewamudalige named Medical Director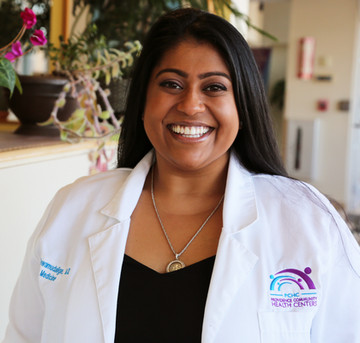 Dr. Nadine Hewamudalige has been named Medical Director for the Providence Community Health Centers, the state's largest health center network.
She joined the organization in 2016 and most recently served as Physician Lead at PCHC's Central Health Center.
As Medical Director, Dr. Hewamudalige's responsibilities include guiding teams of physician site leaders, medical specialty chairpersons, and clinicians to ensure the delivery of high quality, safe, and effective healthcare. She will also focus on developing collaboration of clinicians across the PCHC network in the pursuit of excellence in clinical outcomes and patient access.
"In my years here, we have changed the way we provide primary care multiple times over to meet the changing needs of our patients and healthcare system," said Dr. Hewamudalige. "We will continue to do so, always with an eye on delivering the best possible outcomes with a personal touch."
"Dr H", as she is known to many, is a graduate of the medical school at Ross University School of Medicine. She completed a family medicine residency at Penn State University Hershey Medical Center in Hershey, PA where she served as Chief Resident. Born and raised in Vancouver, Canada, she attended the University of British Columbia for her undergraduate studies.
"During her time with us, Dr. Hewamudalige has focused on improving quality metrics, teamwork, and collaboration, while advocating for and supporting providers and care teams," said Dr. Andrew Saal, Chief Medical Officer at Providence Community Health Centers. "Now, she will help develop those priorities throughout our health centers during a time of transformation and growth."