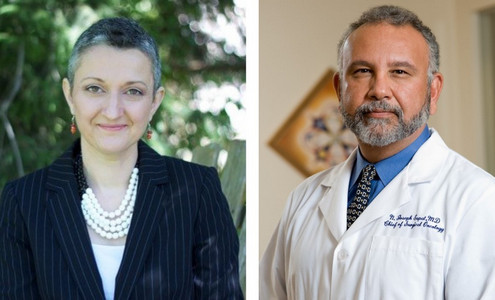 Innovative clinic for cancer survivors featured on Channel 10 news
Providence Community Health Centers is now home to an innovative clinic for adult cancer survivors who have concluded their oncology treatment and are transitioning back to primary care. The Multidisciplinary Oncology Survivorship Treatment (MOST) clinic is designed to help survivors address the many questions that can accompany a person's cancer journey: Will my cancer return? Will it spread? Who can I talk to about my concerns now that my cancer has been treated?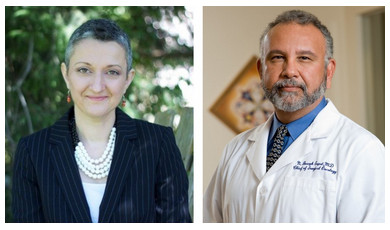 The clinic is led by Dr. Nelly Burdette, Associate Vice President, Integrated Behavioral Health for PCHC, and Dr. N. Joseph Espat, Chairman of Surgery, Chief of Surgical Oncology, and Director of the Cancer Center at Roger Williams Medical Center. The clinic is only for patients of Providence Community Health Centers.
"Oncology survivorship is a complex mind-body event that requires close collaboration between the patient, primary care providers, and specialists in order to care for the whole patient," said Dr. Espat. "The mission of the MOST clinic is to provide the framework for this multidisciplinary interaction to occur efficiently for the population of patients we serve."
According to Dr. Burdette, the clinic was created because of concerns voiced by patients. "We heard from survivors who felt a disconnect once their cancer treatment ended," she said. "One of our goals is to act as a bridge between primary care and oncology to give patients peace of mind and a resource to address their concerns."
The MOST Clinic is located at Providence Community Health Center's Specialty Clinic, One Randall Square, Suite 308, in Providence. It is open every other Tuesday from 8:30 a.m. to Noon. Patients are seen on a referral basis and may be referred by their Primary Care Provider.