Wendy Chicoine recognized as Community / Public Health Nurse of the Year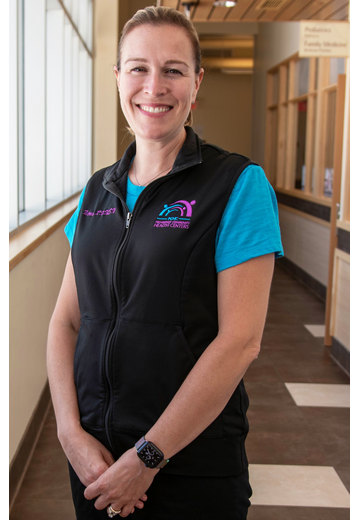 Each year, Rhode Island Monthly salutes the state's top nurses in its September issue. This year, Providence Community Health Center's Wendy Chicoine, MSN, RN, PHNA, has been named Community/Public Health Nurse of the Year. Wendy, our Associate Vice President of Clinical Operations and Education, will be recognized at the Excellence in Nursing awards event on September 22nd at Kirkbrae Country Club.
The nurse honorees are nominated by their peers and selected by a panel of nursing professionals and educators. The awards program is a partnership between the Rhode Island State Nurses Association and Rhode Island Monthly
Wendy was recognized for her critical role in PCHC's response to the pandemic, including the establishment of the state's first walk-up and drive-through testing site in April 2020. Her role included assisting with developing procedures for our registration tent, specimen collection and handling, infection control practices, and identifying patient education. Wendy also supported daily operations, spent weeks with her education team providing on-site training at the testing tent, and worked with our providers inside the tent as needed.
"The development of our testing site was very much a team effort," said Wendy. "Developing convenient COVID testing helped us maintain continuity of care and give our patients the opportunity to speak with their own provider, get tested within their community, and receive results from a primary care team they knew and trusted."
Wendy joined PCHC in January 2013 as a float clinic nurse at our Olneyville Health Center. She was first drawn to community health nursing following a clinical rotation at Head Start while enrolled in the RN to BSN program at Rhode Island College. "I learned so much from that experience and how we can support families and the community. Growing up in Central Falls and coming from a single parent household, I connected with this specialty. I wanted to use my skills to improve health outcomes for those who needed it most.
"Community health nursing is one of the most rewarding fields of nursing. We have the opportunity to connect with our patients and the community and establish strong trusting relationships," said Wendy. "As a primary care facility, we can spend more time with our patients to identify barriers to health and connect them to the necessary resources. "
Although Wendy's role has evolved over the years, she remains focused on one of the most fundamental elements of nursing -- advocacy.
"Whatever I am working on, I remind myself to ask, 'How will this improve the lives of our patients?' Healthcare is constantly changing, and community health nurses have so much to contribute," she said. "I genuinely feel we change lives and have the potential to change many more."