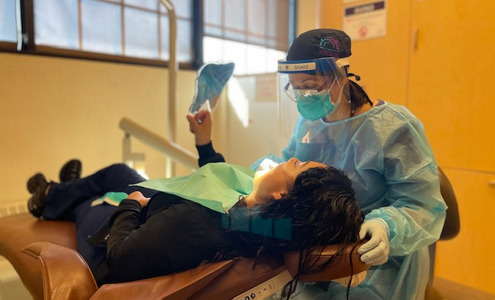 $1.1 million HRSA award to help fund expansion of adult dental services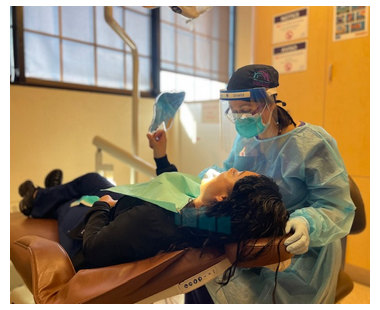 Providence Community Health Centers is the recipient of a $1.1 million award from the Health Resources and Services Administration to expand dental services to underserved adults in Rhode Island. Eight community health centers in the state received a total of more than $6.1 million from the American Rescue Plan to make capital improvements aimed at better serving Rhode Island patients.
The expansion and capital improvements to the dental program will include nine dental stations, an x-ray and registration area, waiting room, and sterilization area. The dental expansion will be located at the Beaman & Smith building on Prairie Avenue in Providence, which is home to our pediatric dental program. Approximately $225,000 of funding from this award will be dedicated towards infrastructure improvements at our Prairie and Chafee health centers.
"The demand for health center services continues to grow, which makes the need for capital improvements critical," said Merrill Thomas, President and CEO of the Providence Community Health Centers. "This funding will allow us to dramatically expand the adult dental services we offer to Rhode Islanders who otherwise may not have access to care. Thank you to the members of our Congressional delegation for their continued advocacy for community health centers and the patients we serve."
There is an urgent need in the community for adult dental services for the Medicaid, underinsured and uninsured populations. Currently, Providence Community Health Center provides dental treatment to adults at our Crossroads Health Clinic. Providence Community Health Centers is the largest health center network in the state with more than 60,000 patients.