Maria Silva retiring after 52 years of service; started with PCHC as a teenager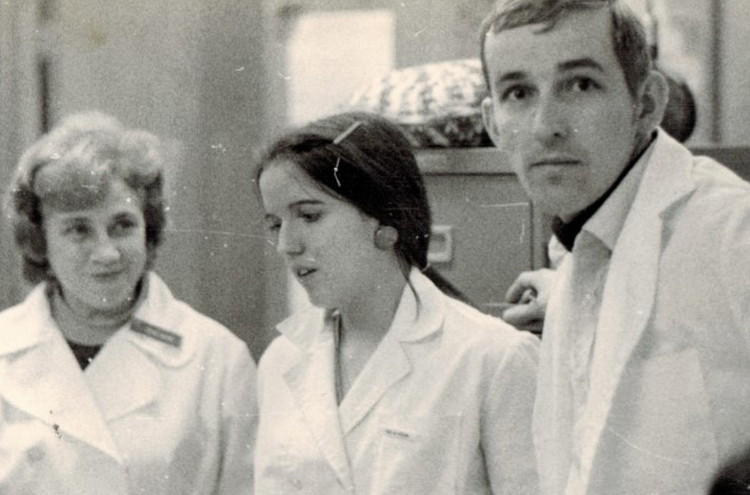 Maria is pictured in the middle of this 1972 photo with Irene Viera and Jack Fittro.
Maria Silva started work as a health aide in 1969, the year after Providence Community Health Centers opened its doors. PCHC's Fox Point health center was located just blocks from Maria's home. She was a 16 year old student looking for an after school job. Maria walked in and applied, not realizing that she would spend more than 50 years with the same organization, caring for patients and then their children and grandchildren.
"It's the only job I've had my whole life," says Maria, who will be retiring at the end of this year after 52 years with PCHC.
At Fox Point, she was trained on the job. It was a small team – one doctor, one nurse, and one health center assistant. Maria's family moved to Rhode Island from Portugal just three years earlier so she became the translator for patients who spoke Portuguese. (She later learned to speak Creole and some Spanish.) The Fox Point center was open from 1 p.m.-9 p.m. weekdays and Maria worked after school. "I was taught to do everything … work the front desk, register patients, draw blood," she recalls.
Maria eventually married and her two children both became PCHC patients. "We prided ourselves on the health care we delivered so why would I bring them to a private doctor?" she asks.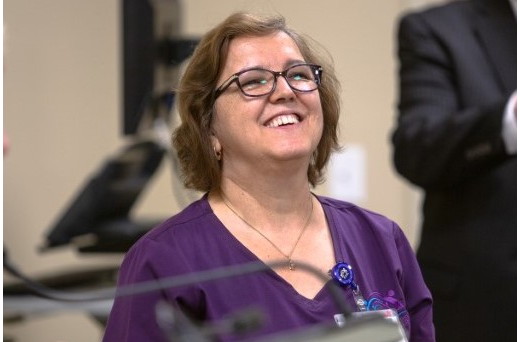 Maria is pictured in 2019 when an obstetrics room at Chafee was named
in her honor on the occasion of her 50th anniversary of service with PCHC.
As more patients came to Fox Point, the need for space grew. The center moved to a new location off Allens Avenue and it was here at Chafee Health Center that Maria worked for the rest of her career. Although she is retiring, Maria will stay connected to the center and continue to work with the community. She will also be spending time with her first grandchild, born in October of this year. As she reflects back on the thousands of patients she has cared for, Maria says, "What has been most satisfying is helping patients from different walks of life."