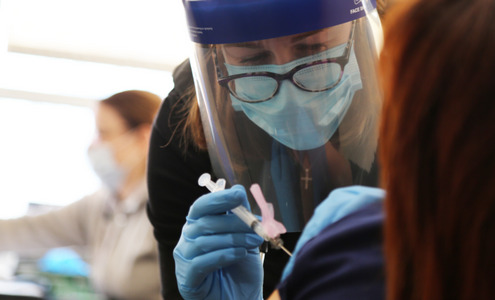 VIDEO: Rising to the challenge of COVID-19
When COVID-19 emerged as a global threat, Providence Community Health Centers pivoted to innovative ways to care for people inside and outside our clinics while keeping our staff safe. This video details that journey.
From virtual visits and the state's first walk up/drive-through testing site to a team effort in vaccinating the public, PCHC has been there for our community. Hear from six of our team members as they narrate the story of our response to COVID-19.