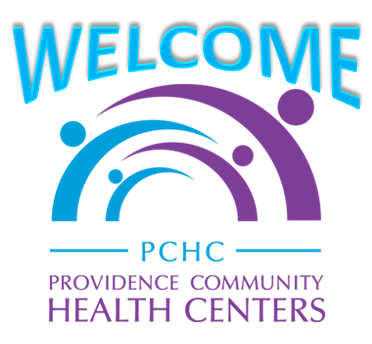 PCHC Welcomes Five Physicians Summer 2019
AUGUST 13, 2019
Claudia Clarke, DO, Internal Medicine-Pediatrics – PCHC Central
Dr. Clarke earned her Bachelor's degree in Biopsychology and Biomedical Engineering Systems from Tufts University; her Doctor of Osteopathic Medicine from Rowan University School of Osteopathic Medicine. After completing her Internal Medicine and Pediatrics residency training at the State University of New York - University at Buffalo, Dr. Clarke cared for patients at an inner city community health center near Boston, MA. She is committed to caring for both children and adults. Her clinical interests include Osteopathic Manipulative Treatment (OMT) and caring for adult survivors of childhood diseases. Claudia is first-generation Jamaican-American and is bilingual, English and Spanish. In her free time, Dr. Clarke enjoys bird watching, kayaking and snowshoeing.
Sheldon Malcolm, DO, Family Medicine – PCHC Prairie
Dr. Malcolm received his Bachelor's degree from Bates College and is a graduate of University of New England College of Osteopathic. He completed his family medicine residency at Memorial Hospital of Rhode Island/Brown Family Medicine Residency. He was most recently practicing in North Providence and looks forward to meeting his new patients at PCHC Prairie Avenue. When Sheldon is not working, he enjoys gardening, yoga and spending time with his family. Sheldon is joining PCHC this summer, replacing Dr. Cesar Mora who is moving to PCHC Express.
Zein Farhat, MD, Family Medicine – PCHC Chafee
Dr. Farhat earned his Bachelor of Sciences degree from the American University of Beirut in Lebanon; and his medical degree from University of Balamand, School of Medicine in Lebanon. Dr. Farhat completed his Family and Community Medicine Residency program at the University of Maryland Medical Center in Baltimore, Maryland where he is Chief Resident and a member of the Family Medicine Residency Educational committee. Prior to his residency, Dr. Farhat completed a Public Health Fellowship at the department of Pharmaceutical Health Services Research with the University of Maryland, School of Pharmacy. In his free time, Zein enjoys traveling, swimming and playing soccer. He has relocated to Rhode Island with his wife and their one-year-old son.
Ekknoor Sahota, MD, Internal Medicine – PCHC Olneyville
Dr. Sahota received her Bachelor of Medicine, Bachelor of Surgery from Dayanand Medical College and Hospital in India, and completed her residency in Internal Medicine with Allegheny General Hospital in Pittsburgh, Pennsylvania. Dr. Sahota also completed a fellowship in Patient Safety and Quality Improvement in Pittsburgh. Ekknoor was raised in India, moved to Canada and then to Pennsylvania. She recently relocated to Rhode Island. Dr. Sahota is fluent in English, Hindi and Punjabi. In her free time, Ekknoor enjoys biking, hiking and other outdoor activities. Dr. Sahota will be serving Dr. Erick Soria-Galvarro's patients as Dr. Soria is moving to a Float provider position with PCHC while his family prepares to leave Rhode Island.
Ursulina Bencosme, MD, MPH, Pediatrician – PCHC Central
Dr. Bencosme earned her Bachelor's degree in Chemistry from St. Joseph's College; her Doctor of Medicine from Cornell University Medical College; and her Master of Public Health from Columbia University Mailman School of Public Health. Dr. Bencosme completed her Pediatric residency with Brown University at Hasbro Children's Hospital in Providence and is excited to be moving back to Rhode Island. Dr. Bencosme has nearly 20 years of experience providing primary care to children and adolescents. As both a Pediatrician and Assistant Medical Director of Children's Aid in New York, Dr. Bencosme has also had significant involvement implementing programs and trainings in foster care health. In her free time, Ursulina enjoys traveling, cooking and spending time with her husband, son and daughter. She is bilingual English/Spanish. Dr. Bencosme will be caring for Dr. Ellen Gurney's patients when Dr. Gurney retires at the end of the summer.
Please join us in welcoming everyone to PCHC.