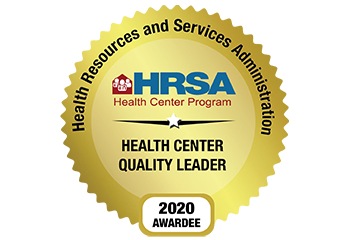 PCHC recognized as one of the nation's highest quality health centers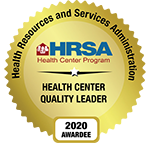 The Providence Community Health Centers have been recognized as one of the nation's top clinically performing community health centers, receiving coveted "gold tier" status from the Health Resources and Services Administration. This distinction places The Providence Community Health Centers (PCHC) among the top 10% of health centers nationally for high quality care for patients across the life spectrum.

On August 25, 2020, the U.S. Department of Health and Human Services, through the Health Resources and Services Administration (HRSA), announced over $117 million in Quality Improvement Awards to 1,318 health centers. Community health centers will use these funds to further strengthen quality improvement activities and expand quality primary health care service delivery.

HRSA provides quality improvement awards to promote high quality care, efficiency, and value of the health care services provided by the nation's health centers, and to celebrate their recent achievements in providing high quality care to nearly 30 million patients. These awards recognize the highest performing health centers nationwide as well as those health centers that have made significant quality improvement gains from the previous year.

The Health Center Quality Leader Award earned PCHC an additional $315,000 to continue its quality improvement and patient safety initiatives. The eight community health centers in Rhode Island received awards totaling $1,239,266.

"Our entire team works tirelessly to improve the health of all Rhode Islanders regardless of cultural background, social barriers, or ability to pay," said Merrill Thomas, President and CEO of PCHC. "We are proud to care for more than 60,000 people every year with a wide range of health services that address the physical and mental health needs of our patients."

Health centers deliver comprehensive care to people who are low-income, uninsured or face other obstacles to getting health care. HRSA's Quality Improvement Awards recognize health centers for the following health achievements:

* Improving cost-efficient care delivery, while also increasing quality of care;
* Reducing health disparities;
* Increasing both the number of patients served and the patients' ability to access comprehensive services;
* Advancing the use of health information technology;
* Delivering patient-centered care;

"By promoting high quality care across the eight health centers, we are changing the lives of thousands of our neighbors," said Andrew Saal, MD, MPH, Vice President & Chief Medical Officer at PCHC. "The numbers tell a story; for over 50 years, we have been honored to serve the families of our community. But our goal is to provide extraordinary care to everyone regardless of their ability to pay."

Dr. Saal highlighted several quality measures that demonstrate PCHC's impact:


PCHC is responsible for 10% of all deliveries of newborns in Rhode Island. Despite patients often facing barriers to care, newborns from the PCHC OB program had some of the healthiest birth weights in the state.
Every child should have a series of 24 vaccines completed before their second birthday. The national average for health centers immunizing children is under 40%. Last year, PCHC fully immunized 72% of its children before their second birthday.
PCHC helped close the health disparities between racial and ethnic groups. HRSA recognized PCHC with a special award for reducing the differences in blood pressure and diabetes outcomes for Black and Latinx patients.
The health center teams, in collaboration with the Integrated Behavioral Health Department, screened 90% of all health center patients for depression last year.
In just one year, the dental team made tremendous improvements in the rate of dental sealants in children, raising the rate from 42% to 55%.