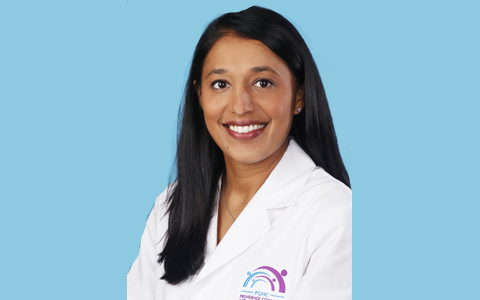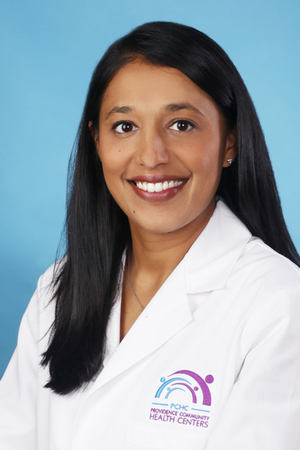 Dr. Mansi Kachalia James, a board certified Allergist/Immunologist, has joined the Providence Community Health Centers and will work from our new specialty clinic site at Randall Square, where she hopes to begin offering a wide variety of services including environmental skin testing, drug and food allergy testing and oral challenges.
Dr. James completed a two-year ACGME-accredited Allergy and Immunology Fellowship from Baylor College of Medicine, where she served as co-Chief Fellow. She completed her Pediatric residency at Baystate Medical Center in Springfield, Mass., following her graduation from Lake Erie College of Osteopathic Medicine.
During her fellowship, Dr. James gained in-depth clinical experience in allergic and asthmatic diseases, congenital and acquired immunodeficiency, and systemic inflammatory and immunologic disorders. She has worked on a number of research projects and has several health-related volunteer experiences to her credit from India and Ghana to Florida. Before starting medical school, Dr. James spent two years as a licensed teacher with Teach for America, working with children in low income communities to reduce the education gap.