Working for PCHC
The Providence Community Health Centers, Inc., (PCHC), provides neighborhood-based, high quality, and accessible primary care for residents of Providence and surrounding communities regardless of their ability to pay. PCHC employs a highly-skilled, compassionate, and culturally diverse workforce committed to improving the health status of the community and making a positive impact in the lives of others.
All materials will be kept in strictest confidence. Equal Opportunity Employer. M|F|V|D
PCHC offers competitive and high-quality benefit programs based on eligibility. Those benefits include: Medical Insurance, Dental Insurance, Vision Insurance, Group Life/Accident Insurance, Short-Term/Long Term Disability Insurance, Supplemental Insurance Policies, Flexible Spending Account, Health Reimbursement Account, 403(b) Tax-Deferred Annuity, paid Time Off, Paid Jury Duty Leave, FMLA leave, Military Leave.
Please refer to the Candidate Portal to review all of our open positions.
Providers - Please visit the Provider Recruitment page for more information.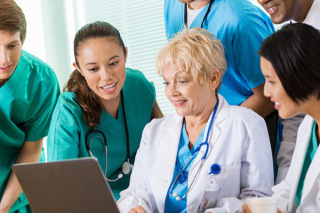 PCHC hires for many positions including:
Pediatricians, internists, family practitioners, nurses, nurse practitioners, certified nurse midwives and medical assistants. Our physicians are board certified.
Dentists, hygienists and dental assistants
Licensed Social Workers
Administration, Human Resources, Information Technology & Finance