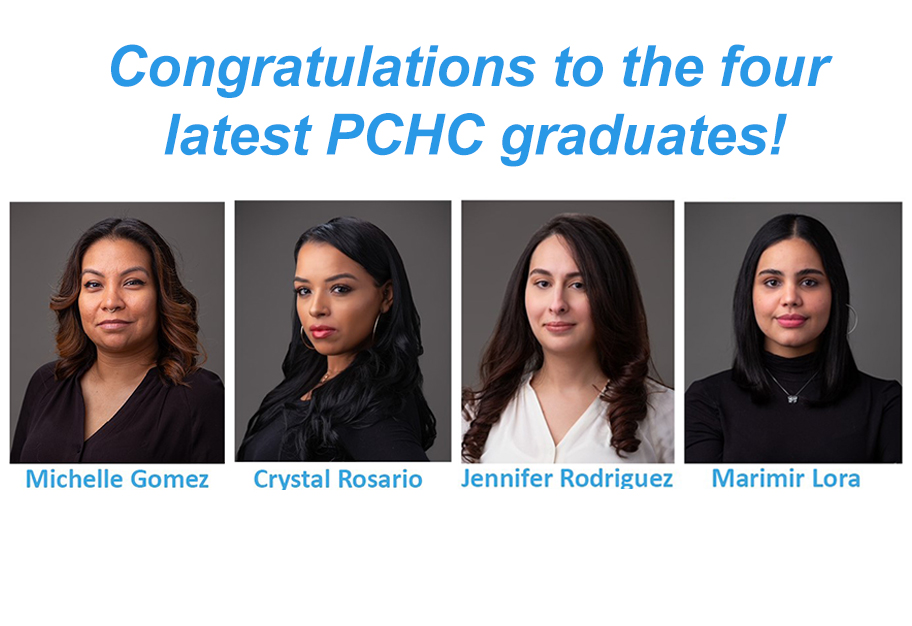 Congratulations to the four latest PCHC graduates from College Unbound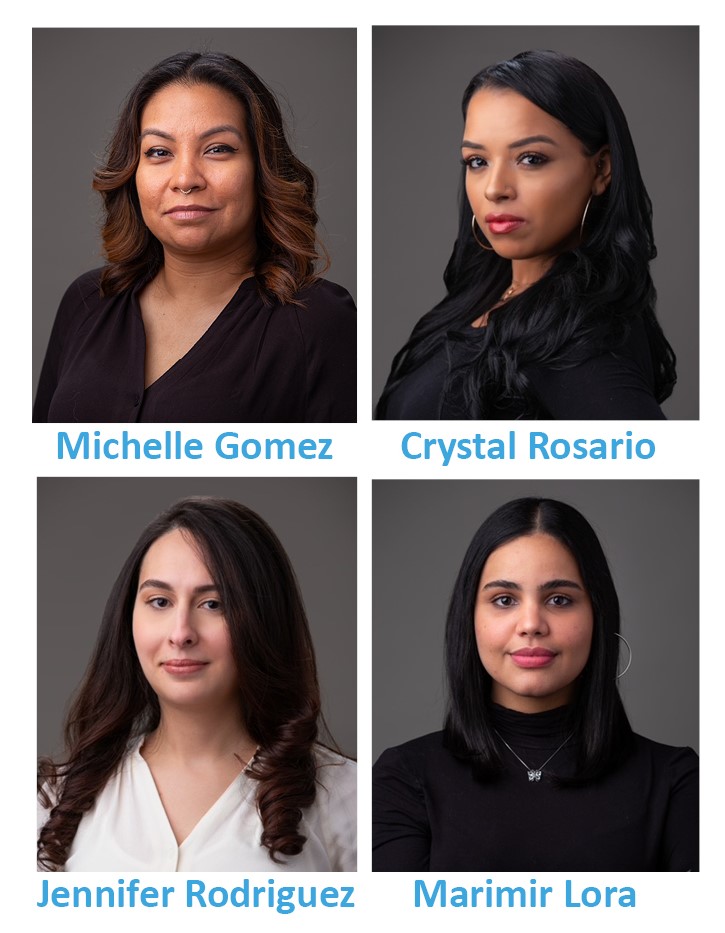 Congratulations to Jennifer Rodriguez, Michelle Gomez, Crystal Rosario, and Marimir Lora, the latest PCHC staff to graduate from College Unbound, an innovative, degree-granting college. Our team members received their bachelor's degrees in Organizational Leadership and Change as part of the largest graduating class ever from College Unbound. There have been a total of 11 PCHC team members who have graduated from College Unbound.

Michelle, a senior HCA at Chafee, graduated in December 2022 and received her diploma at the May ceremony. For her, the learning was not just limited to the classroom. "My lab faculty, Vanessa Vigil from Lifespan, taught us how we, as people of color, can become leaders or become better leaders at work and our communities," said Michelle. "College Unbound and their faculty helped me find my voice and dreams." After graduating in December, Michelle became an alumni mentor to pay forward the support she received as a student.

Crystal Rosario, who is a supervisor of the Community Outreach Advocates, said she utilized her career experience in the classroom while growing as a leader. "I was able to combine the work I was doing every day in the community with the training I received at College Unbound," said Crystal. "Additionally, the classes were very helpful in developing my leadership skills."

Jennifer Rodriguez joined PCHC in 2019 as an HCA and is now Front Desk Supervisor at Chafee. Like many College Unbound students, Jennifer liked how she could work her studies around her busy schedule. "It gave me the flexibility to obtain my degree while working full time and taking care of my family," said Jennifer. "College Unbound gave me many life skills to help me become a better leader and continue my path in leadership."

Marimir Lora, who is also a supervisor of the Community Outreach Advocates, said her job has allowed her to make positive change in the community and expects her degree will allow her to take that impact to the next level. "My College Unbound journey made me understand that if you acknowledge your value, embrace your successes and failures, and understand it's ok to bring diverse perspectives to the table, you can make important change," said Marimir. "That's why I always say, 'I did not find College Unbound; it found me.'"

Congratulations to the graduates!