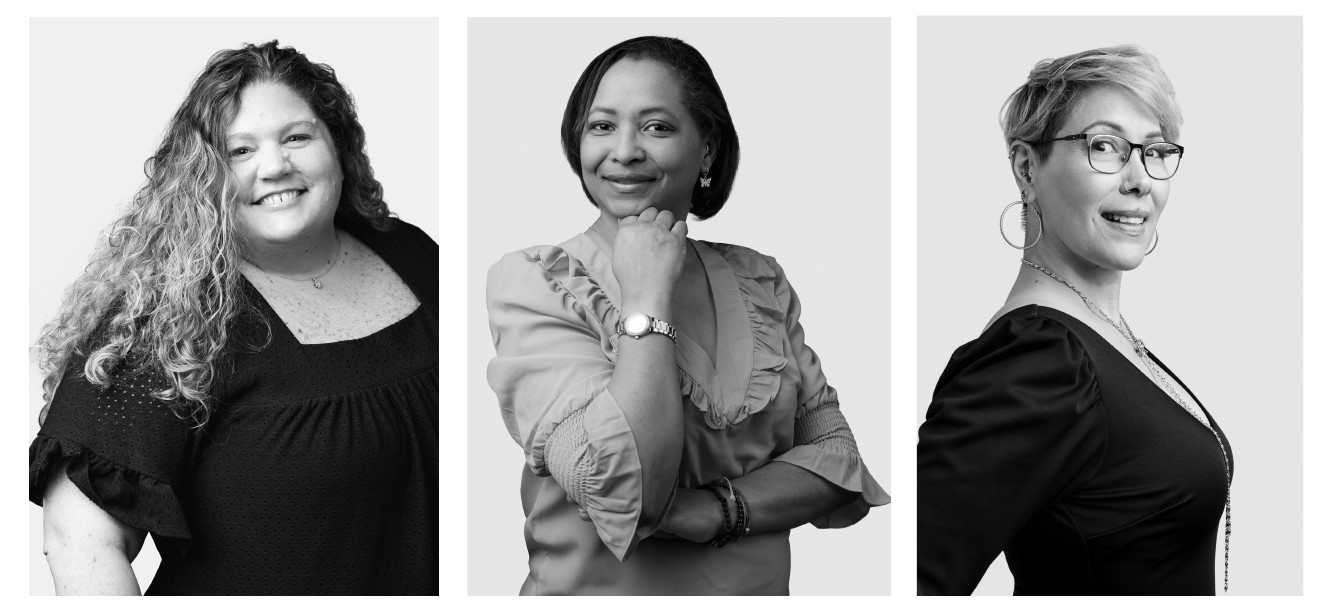 Congratulations to the latest PCHC College Unbound graduates
Congratulations to the fifth, sixth, and seventh Providence Community Health Centers team members to complete the College Unbound program. Christine Loesch, Gricelyz Montanez, and Zulema Gonzalez graduated on May 14, each with a Bachelor's degree in Organizational Leadership and Change Studies. The graduates are pictured here from left to right.
Zulema, Enrollment & Project Manager, said PCHC has been very supportive of the College Unbound program, offering our classrooms as a teaching site and supporting employees with partial tuition reimbursement. Christine, an HR Business Partner, said the College Unbound schedule allowed her to go back and complete her degree while continuing to work full-time. Gricelyz, SMART Clinic Health and Wellness Coordinator at Mt. Pleasant High School, said she pursued the degree for herself and her children as well.
College Unbound is an innovative, degree-granting college focused on adults seeking a Bachelor of Arts degree. Congratulations to the graduates!