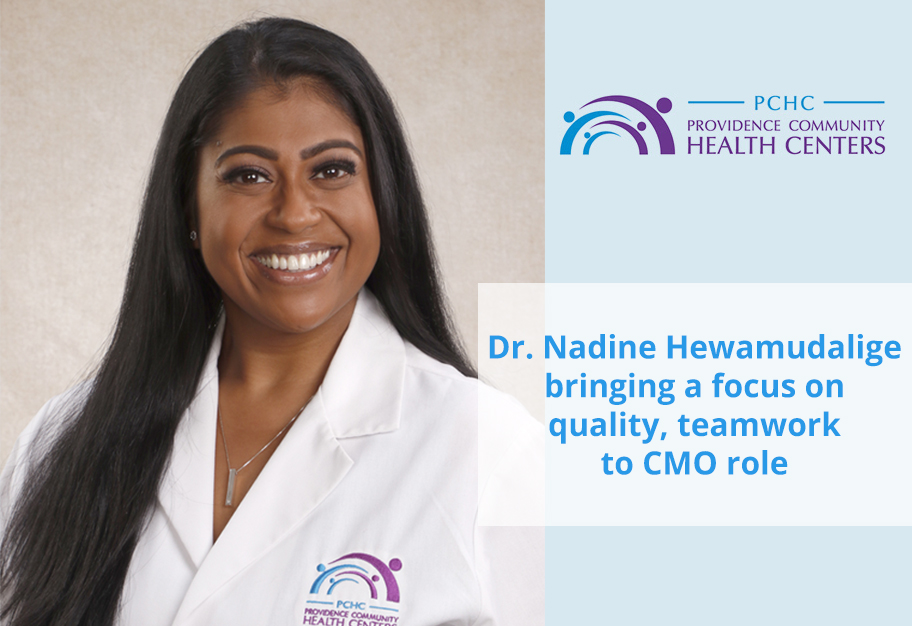 Dr. Hewamudalige bringing a focus on quality, teamwork to CMO role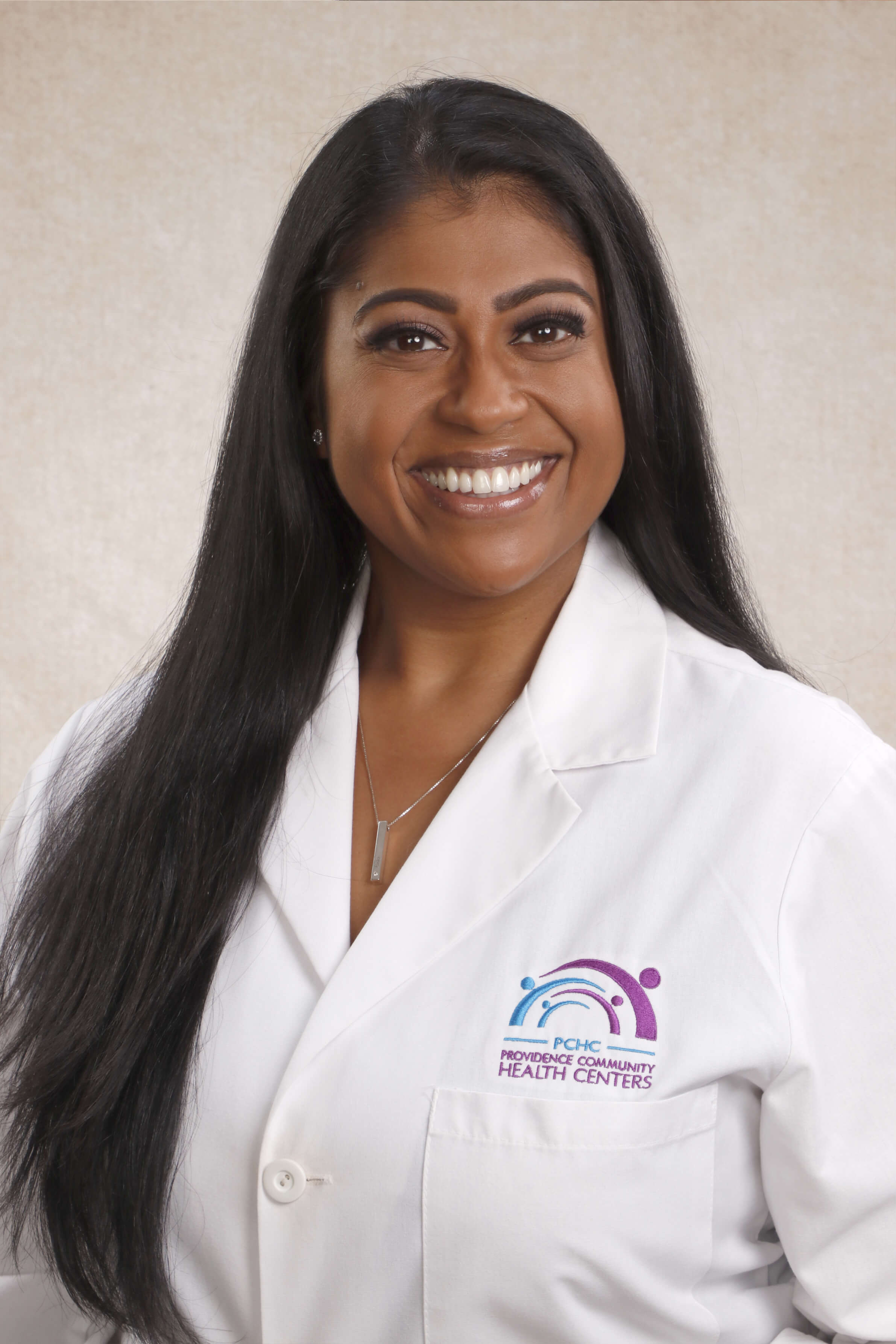 When Dr. Nadine Hewamudalige joined Providence Community Health Centers in 2016, she immediately recognized the impact of the organization's mission, with an emphasis on each staff member making a difference in the lives of patients and families. She embraced the culture, regarding her colleagues as role models in how community health should be delivered.
"With the support of an amazing team, outstanding site providers, and dedicated operational leadership, I quickly learned how to best serve this population," she recalls.
In the seven years since joining Providence Community Health Centers, Dr. Hewamudalige has held escalating clinical leadership positions, culminating with her recent appointment as Vice President and Chief Medical Officer.
"I feel honored and blessed to be 'home grown' from Providence Community Health Centers - from family doctor to physician site lead, then medical director and now Chief Medical Officer," said Dr. Hewamudalige. "I feel immensely privileged to serve this organization, our patients, and our medical staff. It is a tremendous responsibility to contribute to and carry on the reputation and legacy of equitable, high quality, patient-centered healthcare for all our patients, regardless of ability to pay."
Dr. Hewamudalige attended the University of British Columbia for Life Sciences and Family Studies and earned her medical degree from Ross University School of Medicine in 2012.
Dr. Hewamudalige served as the Chief Resident at Penn State University – Hershey Medical Center's Family and Community Medicine Residency program in Hershey, PA.
She pointed to community need and input – along with clinical and healthcare delivery innovation -- as the primary drivers of growth for Providence Community Health Centers over the last several years. "We listen to feedback and ideas from our teams and patients to see what services would most benefit the community," she said. "The addition of several specialists, expansion of sites as well as our Integrated Behavioral Health, Express Care, Dental and Optometry departments, along with significant contributions from our Accountable Entity program with Nurse Case Management and Community Health Advocates, have allowed us to reach more patients in different ways."
Dr. Hewamudalige is a Fellow of the American Academy of Family Physicians and Diplomate of the American Board of Family Medicine. She has won several awards for Medical Student Education and is also a Clinical Assistant Professor of Family Medicine at Brown University.
The new Chief Medical Officer said her primary focus will be on advocating for continued high standards and quality, as well as recruitment and retention. "We have such a talented group of mission-driven staff and I want to contribute to our culture and mission by challenging and motivating all of us to bring our 'A game' every day, to every patient encounter and to every interaction amongst our staff," she said. "We will continue to be focused on addressing social determinants of health and advocating for equitable access to quality healthcare. I'm dedicated to continuing this impactful work and contributing along with the rest of the team to support better health for all our patients."