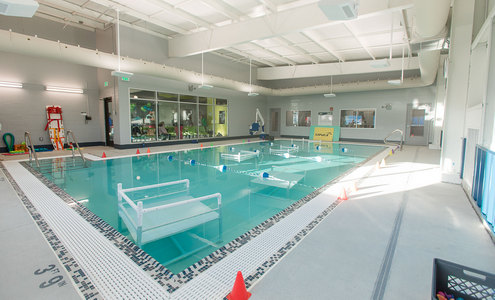 Free swimming/water safety lessons available for kids
Providence Community Health Centers is teaming up with Pods Swimming in East Providence to provide free swimming and water safety classes, courtesy of a grant from USA Swimming. The lessons are for PCHC patients ages 6 months to 12 years old.
In these classes, children will learn the elementary backstroke, how to float, and other valuable water safety skills. Classes are held every Tuesday. There are two four-week sessions of classes, to be held in July and August.
The first session takes place on the following Tuesdays -- July 6, 13, 20, 27. The second session takes place on the following Tuesdays -- August, 3, 10, 17, 24.
Classes take place at the following times:
Noon-12:30 pm: two classes for ages 6 months to 3 years old
12:30 pm-1 pm: one class for ages 3-5 years old; one class for ages 6-9 years old
1 pm-1:30 pm: one class for ages 10-12 years old
Participants must provide their own transportation. Pods Swimming is located at 111 Commercial Way in East Providence. There are a limited number of slots available. Flyers will be distributed to our health center sites to be shared with interested families. If you are one of our patients, please ask for more information at the front desk of your health center!