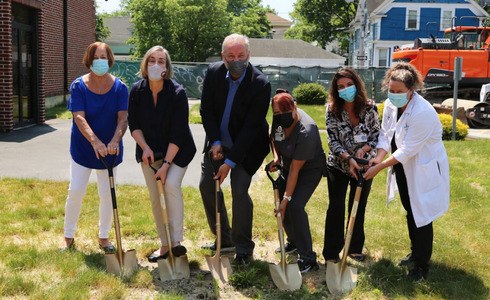 Groundbreaking held for Capitol Hill renovations
A May 20th groundbreaking ceremony at our Capitol Hill Health Center marked the kickoff of renovations that will allow us to care for another 4,000 patients. At the event, Merrill Thomas, President and CEO, shared his thoughts on what expanded medical services will mean for the community. He also discussed the legacy of the late Dr. John Moran, a pediatrician who joined PCHC in 1973 as our first full-time physician and spent much of his career at Capitol. A dedication ceremony will take place later this year in memory of Dr. Moran.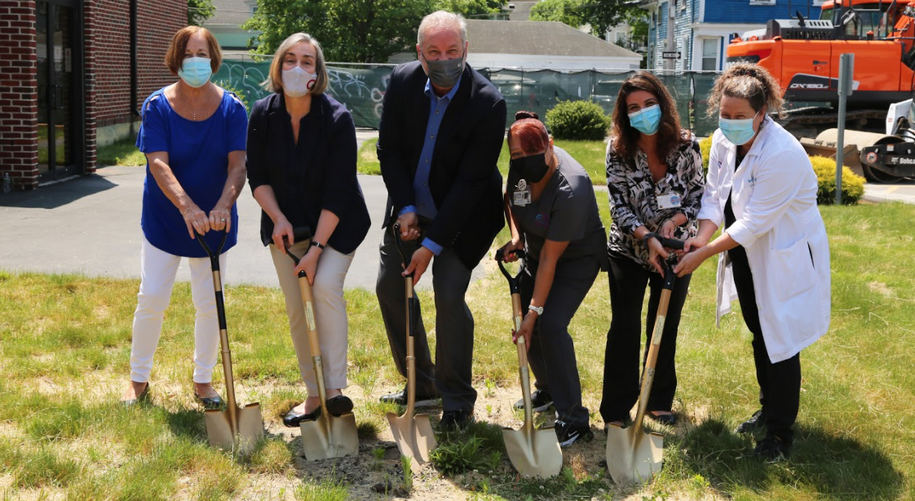 A number of Dr. Moran's friends and relatives were in attendance at the ceremony including his sisters Patricia Moran Bombardier and Mary Moran. They are pictured in the groundbreaking photo along with Merrill Thomas, Capitol Hill's longest serving employee Alex Balon, Health Center director Patricia Terceira, and Dr. Beth Toolan. The new space will add 3,616 square feet to the already existing 8,649 square feet of clinic space and will provide 10 exam rooms (including a negative pressure room with direct access to the outside), a waiting room, team space, a provider room, and restrooms. Renovations are expected to be completed by December 2021.