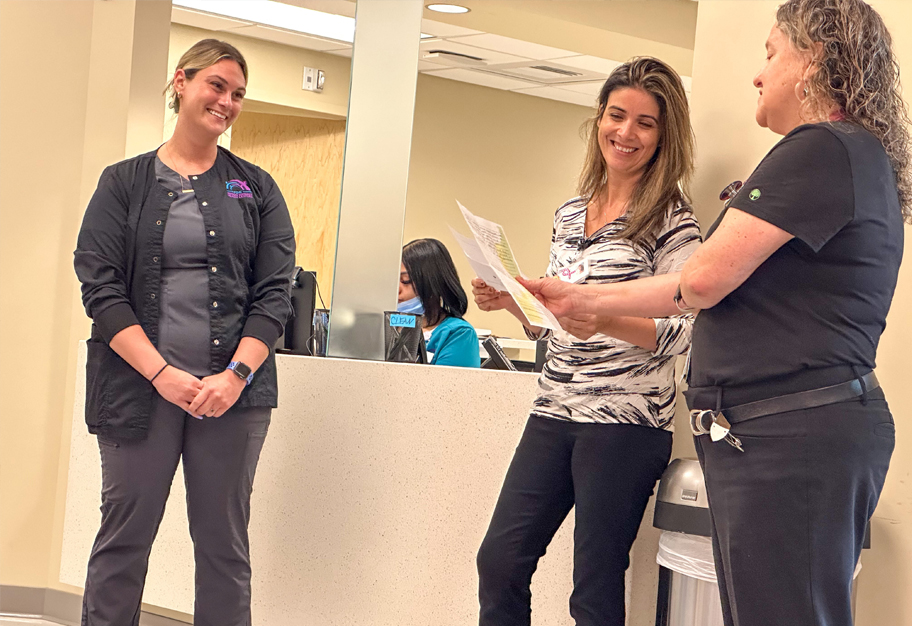 Kirsten Silverman, RN, is latest DAISY Award for Extraordinary Nurses winner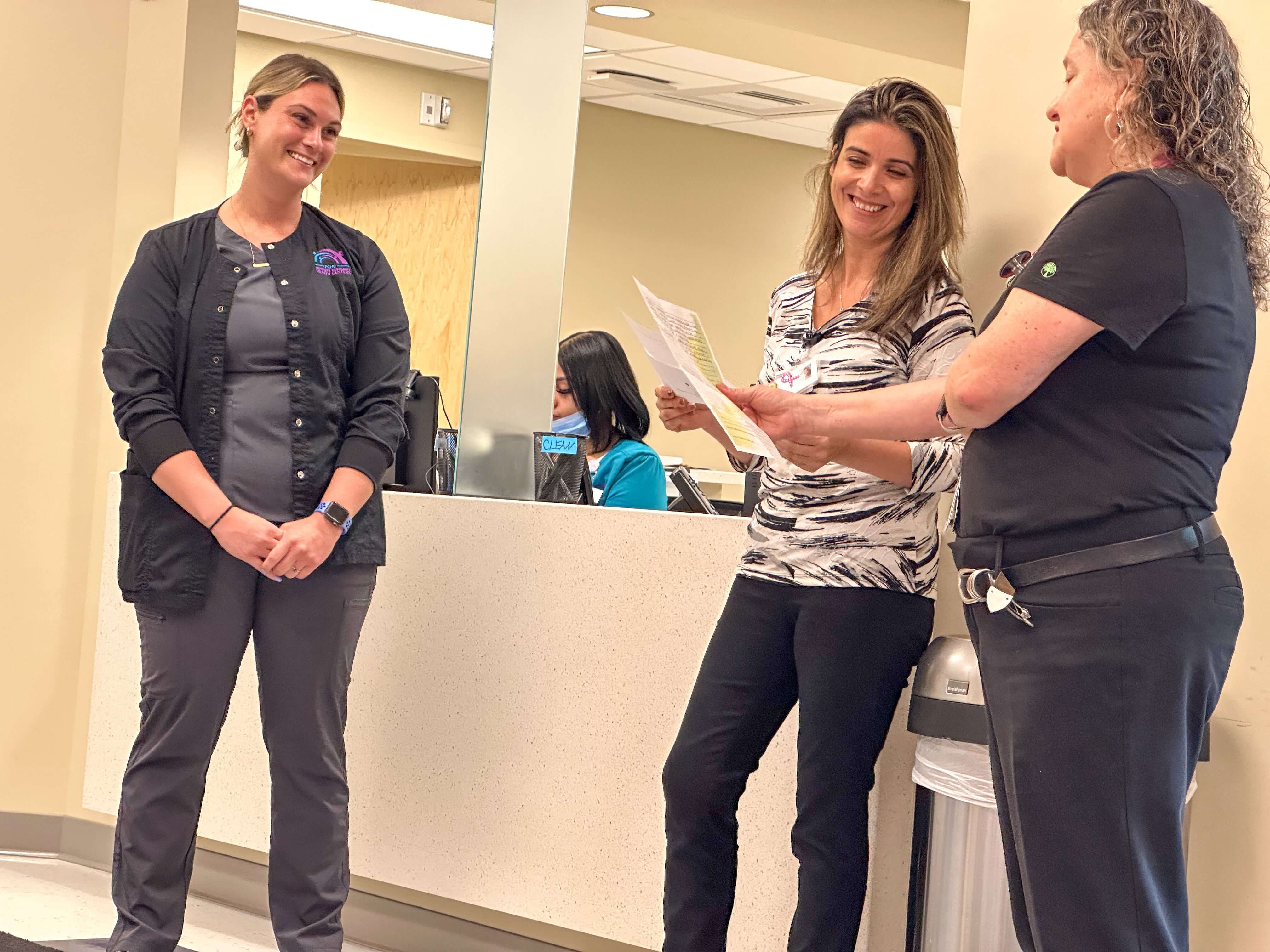 Kirsten Silverman, RN, from Capitol Hill is the latest winner of the DAISY Award for Extraordinary Nurses, a national program started by a family that wanted to recognize the great nursing care their loved one received. Kirsten, who was recognized at a surprise ceremony on June 21, was nominated by pediatricians Dr. Beth Toolan and Dr. Rebecca Freidman. Kirsten received a beautifully handcrafted statue called "The Healer's Touch" which symbolizes the relationship between nurses, patients, and families, a framed certificate, and a check.

Kirsten works with pediatric patients, which she describes as "a true passion of mine. I've learned that even the smallest actions can change a patient's life. Whether it is returning a parent's phone call and easing their concerns or helping them schedule an appointment at a specialty clinic, they truly appreci-ate everything we do for them." Kirsten expressed how grateful she is to work with such a great team who collectively focus on delivering the best care possible to children in their care. "Working at PCHC is truly a rewarding job," she said.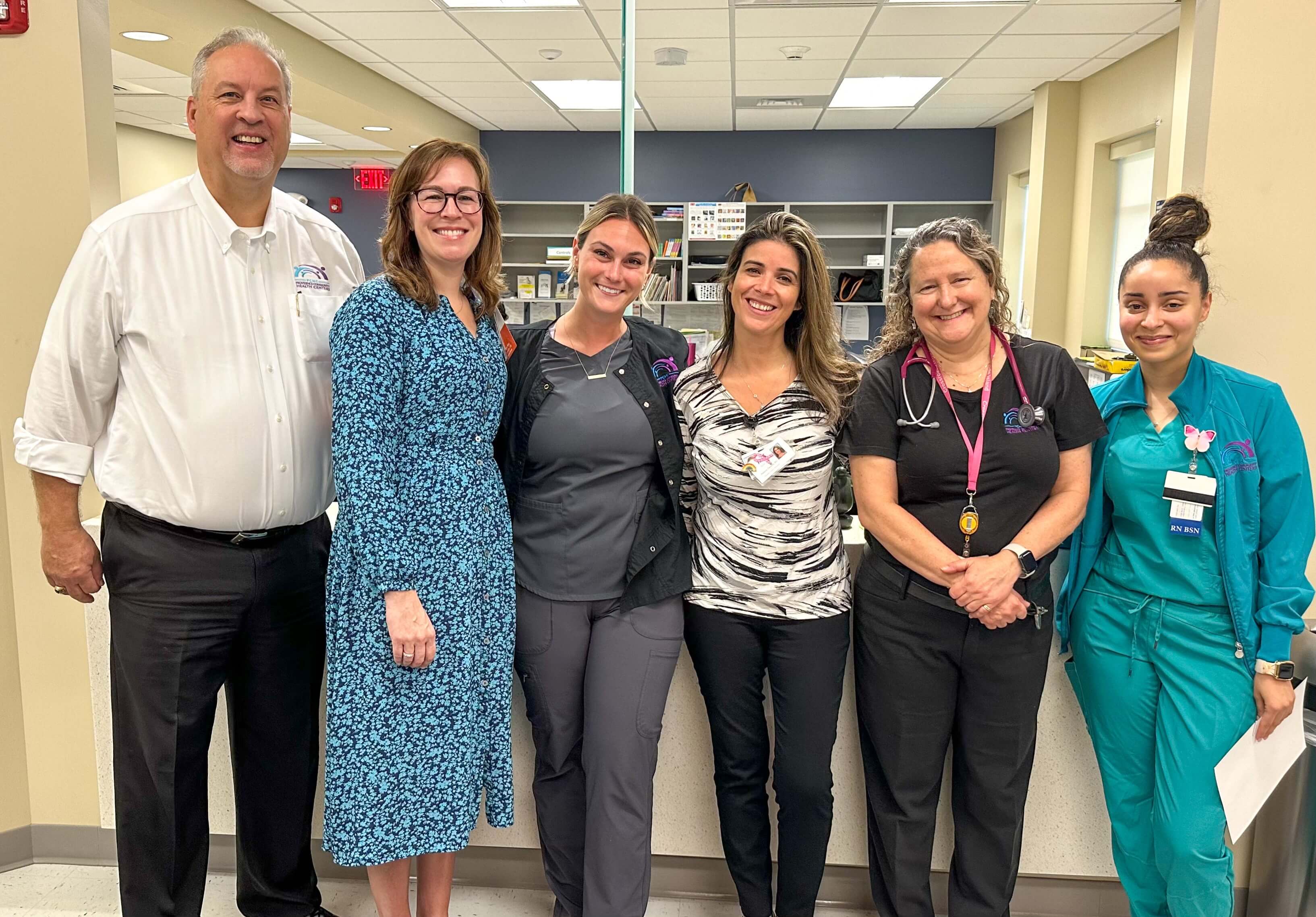 From the time Kirsten joined Capitol, Dr. Toolan noticed how quickly she picked up the skills needed to care for children while never losing her kind manner. She was appreciative of Kirsten's willingness to learn about and advocate for COVID vaccinations for patients. "She really helped me in my mission to get as many kids vaccinated as possible," said Dr. Toolan. "Her gentle kind vaccine technique with children helps reduce fear and trauma. She has also been learning more Spanish on the job and our patients truly appreciate her efforts to communicate with them in their language."

In Dr. Freidman's nomination form, she wrote about Kirsten's relationship with a mother and her child, a PCHC patient who has several challenges associated with her care. "Kirsten always spends a lot of time on the phone, listening and reassuring, never rushing the mother," said Dr. Freidman. "She has kept this child out of the ER on many occasions, just by providing a sympathetic ear. The patient's mother has told me many times how lovely and kind Kirsten has been."

DAISY Award recipients are registered nurses who exemplify the following nursing values: extraordinary compassion, courage, and integrity. These individuals consistently demonstrate excellence in the delivery of patient care and promotion of their professional nursing practice.