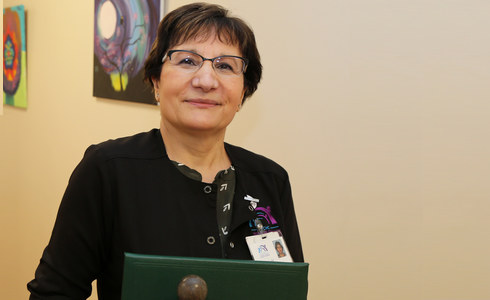 Maria Furtado, RN, recognized with the Daisy Award for Extraordinary Nurses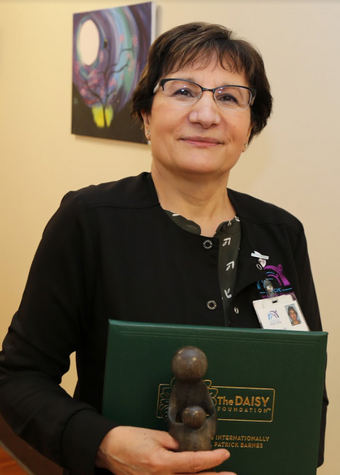 Teacher. Leader. Amazing nurse. Role model. These were just some of the phrases used by her colleagues to describe Maria Furtado, RN, our latest winner of the Daisy Award for Extraordinary Nurses. Maria, who has been a nurse at Randall Square for almost seven years, was recognized at a surprise ceremony on May 19th. As the winner, Maria received a beautifully handcrafted statue called "The Healer's Touch" which symbolizes the relationship between nurses, patients, and families, a framed certificate, and a check.
"Maria leads by example with kindness and a heart full of empathy," said Michael Leighton, Randall Square's Health Center Director. "Maria is trilingual and shares this amazing skill whenever she can. Her patients and colleagues are grateful for her many talents."
DAISY Award recipients are registered nurses who exemplify the following nursing values: Extraordinary Compassion, Courage, Integrity. These individuals consistently demonstrate excellence in the delivery of patient care and promotion of their professional nursing practice. The Daisy Award is a national program started by a family that wanted to recognize the great nursing care their family member received.