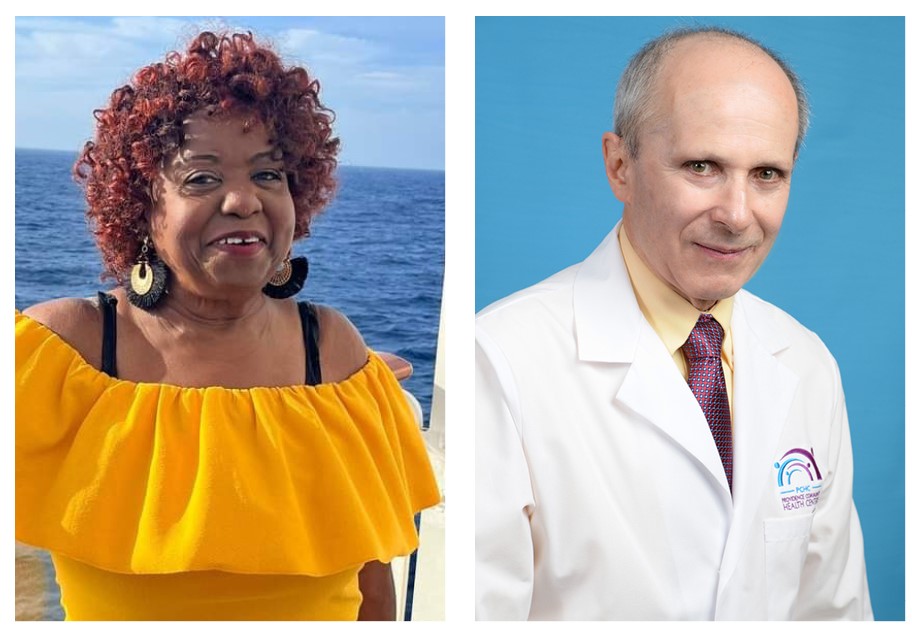 Rose Washburn and Dr. Block honored for their years of service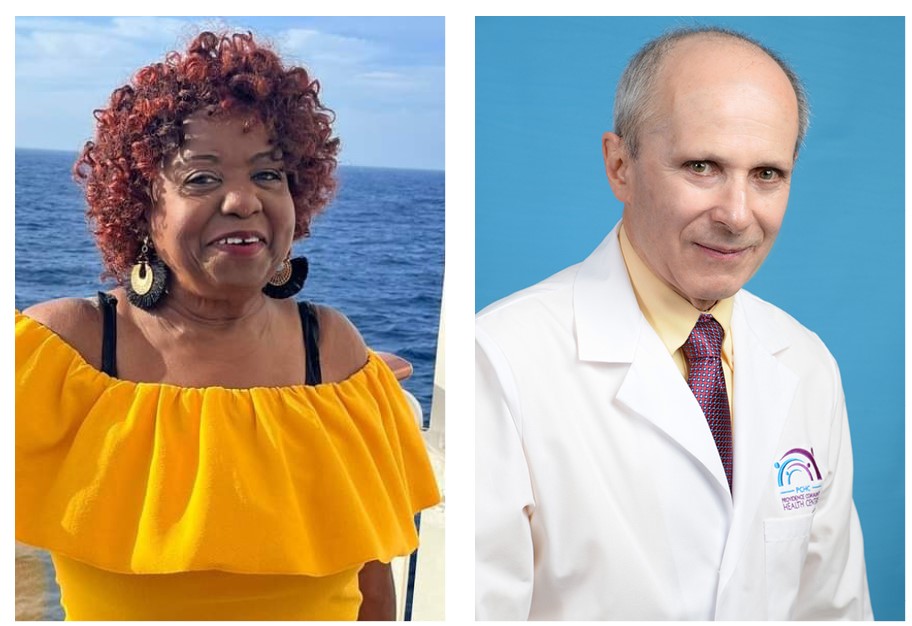 When the Providence Community Health Center family came together on September 10 for our Employee Gala, we celebrated dozens of employees for their years of service. Our top two honorees – Rose Washburn and Dr. Stanley Block – represent the support and clinical functions that work closely together so PCHC can provide great care to people in the community.
Rose, who has served in an administrative function at several PCHC sites, will be recognized for 50 years of service at the gala. Dr. Block, Allergist and Emeritus Chief Medical Officer, will celebrate 45 years with PCHC. For Rose, her journey started with a two-week temporary assignment through the staffing agency Manpower as a receptionist at the Providence Ambulatory Healthcare Foundation (PCHC's original name.) "I guess I did a good job," recalls Rose, "because they hired me." In the beginning of her PCHC career, Rose worked at a number of sites, usually storefront locations or health centers embedded in housing projects or elsewhere in the community. Her first supervisor was Leonard Walker, who served then as Director of Operations.
Over 50 years, Rose has worked at numerous sites, some of which -- like Thurbers Avenue and Angell Street -- no longer exist. Today, she works at our Allens Avenue office. Rose, a Providence resident, is not just a PCHC employee; she has been a patient for the entire 50 years she has worked here. In her spare time, she enjoys going on cruises (the photo of Rose included here is from her latest cruise!) In 50 years, Rose has developed strong relationships with many of her co-workers. "The people at PCHC have become family because we've worked so closely together," she says.
When Dr. Block joined our organization as medical director in 1977, he was one of just five physicians. Back then, doctors spent a lot of time driving from one clinic to another to provide care to patients. For Dr. Block, that schedule included Monday nights at Central, Wednesday afternoons at Lippitt Hill, and Thursday afternoons at Olneyville. Dr. Block eventually transitioned his clinical practice from general pediatrics to his subspecialty of Asthma-Allergy, which he has practiced full-time for years.
"Most 'experts' didn't think what we called neighborhood health centers would survive," said Dr. Block. "But survive they did! With community support and governance by a Board of Directors that emphasized community involvement, FQHCs not only survived but prospered, flourished, and became one of the most important sources of primary care in our city, state, and nation."
Dr. Block has been on the frontlines of delivering specialty care to our patients for decades. He is pleased to see our continued growth in that area more recently, especially under one roof at our Specialty Clinic at Randall Square. The longevity of his career has had a significant impact on PCHC and the communities we serve. "I'm now seeing the grandchildren of many of my original patients," said Dr. Block. "Although immigrants who came to Rhode Island from all over the world often did not speak our language, their children and grandchildren became teachers, policemen, doctors, nurses, political leaders, and more. That is, after all, the 'American Dream' and it is as alive and well today as it was for prior generations."
Thank you to both Rose and Dr. Block for your continued contributions to our mission!