Medical Staff
Asthma/Allergy
Providence Community Health Centers employs a highly-skilled, compassionate, and culturally diverse workforce of board-certified pediatricians, internists, family practitioners, nurses, nurse practitioners, and certified nurse midwives.
To make an appointment, please call 401-444-0404 or toll-free at 1-888-612-PCHC.
If you are a new patient, it may take time to get an appointment with the provider that you choose. For that reason, we suggest identifying two or three providers you would like to see in case your first choice is not immediately available. We look forward to caring for you!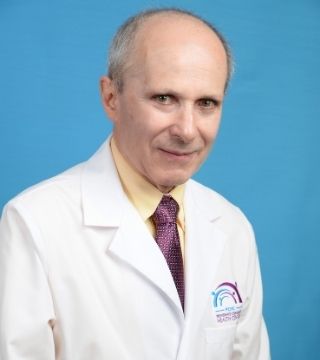 Stanley Hoyt Block, MD
Allergy/Asthma
Languages spoken: English
Dr. Stanley Block received his BA from The University of Chicago, and his MD from Yale School of Medicine. Dr. Block did his pediatric training at Children's Hospital of Philadelphia with University of Pennsylvania, and at Columbia-Presbyterian Medical Center with Columbia University in New York. After serving as a Captain and Major in the United States Army (Medical Corps), he became board certified in Allergy & Immunology as well as in Pediatrics. Dr. Block was Chief Medical Officer of PCHC for 40 years, and he now directs the Asthma-Allergy Clinic. Dr. Block enjoys hiking and bicycling in his free time.
El Dr. Stanley Block recibió su BA de The University of Chicago, y su Doctorado en la Yale School of Medicine. El Dr. Block hizo su residencia en el Children's Hospital of Philadelphia con University of Pennsylvania y en el Columbia- Presbyterian Medical Center con Columbia University en Nueva York. Después de servir como Capitán y Mayor en el Ejército de Estados Unidos (Cuerpo Médico), fue acreditado como Especialista en Alergia e Inmunología y a su vez como Pediatra. El Dr. Block fue Director General de Salud en PCHC por 40 años, y ahora dirige la Clínica de Asma y Alergias. El Dr. Block le gusta caminar y andar en bicicleta en su tiempo libre.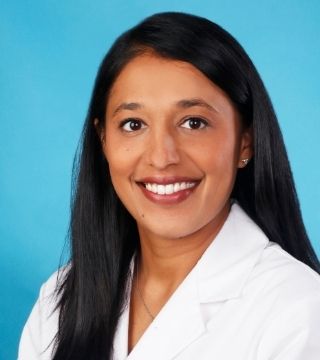 Mansi Kachalia James, DO
Allergy/Asthma
Languages spoken: English, Gujarati
Dr. Mansi Kachalia James, board certified Allergist/Immunologist, joined PCHC's asthma and allergy clinic in 2020. Dr. James completed a two-year ACGME-accredited Allergy and Immunology Fellowship from Baylor College of Medicine in Texas, where she served as co-Chief Fellow and gained in-depth clinical experience in allergic and asthmatic diseases, congenital and acquired immunodeficiency, and systemic inflammatory and immunologic disorders. Dr. James completed her Pediatric residency at Baystate Medical Center in Massachusetts following her graduation from Lake Erie College of Osteopathic Medicine in Pennsylvania.

Before starting medical school, Dr. James spent two years as a licensed teacher with Teach for America, working with children in low-income communities to reduce the education gap. She spends her free time enjoying her family and staying active by taking advantage of the wonderful outdoors when she can.
La Dra. Mansi Kachalia James es una Alergista/ Inmunóloga certificada por la junta en esta misma rama, quien se unió a la clínica de asma y alergias de PCHC en 2020. La Dra. James completó una residencia de dos años en alergias e inmunología acreditada por ACGME (por sus siglas en ingles) en el Baylor College of Medicine en Texas, donde se desempeñó como co-Directora y adquirió una amplia experiencia clínica en enfermedades alérgicas y asmáticas, inmunodeficiencias congénitas y adquiridas, y trastornos inflamatorios e inmunológicos sistémicos. La Dra. James completó su residencia pediátrica en Baystate Medical Center en Massachusetts después de su graduación de Lake Erie College of Osteopathic Medicine en Pensilvania. Antes de comenzar la escuela de medicina, la Dra. James pasó dos años como profesora con licencia con Teach for America, trabajando con niños en comunidades de bajos ingresos para reducir la brecha educativa.

Ella pasa su tiempo libre disfrutando de su familia y manteniéndose activa aprovechando el maravilloso aire libre cuando puede.