Providence Community Health Centers employs a highly-skilled, compassionate, and culturally diverse workforce of board-certified pediatricians, internists, family practitioners, nurses, nurse practitioners, and certified nurse midwives.
To make an appointment, please call 401-444-0404 or toll-free at 1-888-612-PCHC.
If you are a new patient, it may take time to get an appointment with the provider that you choose. For that reason, we suggest identifying two or three providers you would like to see in case your first choice is not immediately available. We look forward to caring for you!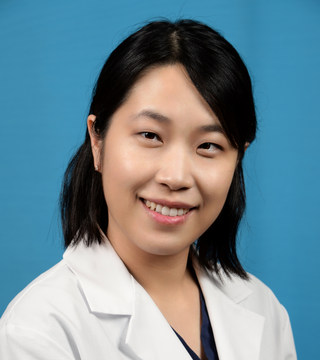 Juyoung Joyce An, DMD
Dentist
Languages spoken: Korean, English
Dr. Joyce" received her BS in Physiological Science from University of California Los Angeles, and her DMD from Boston University Henry M. Goldman School of Dental Medicine. Dr. Joyce worked with private family dental practices in Massachusetts prior to joining PCHC in 2015. Dr. Joyce was born in Korea and came to the U.S. when she was 13 years old. Dr. Joyce loves caring for all children and strongly believes in patient education. She enjoys volunteering for her church and especially supporting the church's youth group. Dr. Joyce also volunteers with Mission of Mercy and she's eager to reach out, educate and serve patients in need. In her spare time, Dr. Joyce loves watching Korean drama, all kinds of movies, and hanging out in Boston.
La Dra. Joyce" recibió su Licenciatura en Ciencias Fisiológicas de la University o f California en Los Angeles y su DMD de la Facultad de Medicina Dental Henry M. Goldman en Boston University. La Dra. Joyce trabajó con clínicas dentales privadas en Massachusetts antes de unirse a PCHC en el 2015. La Dra. Joyce nació en Corea y llegó a los Estados Unidos cuando tenía 13 años de edad. La Dra. Joyce ama darle atención dental a todos los niños y cree firmemente en la educación del paciente. Le gusta ser voluntaria para su iglesia y especialmente apoyar al grupo juvenil de la iglesia. La Dra. Joyce también es voluntaria con Mission of Mercy donde le gusta educar y atender a pacientes necesitados. En su tiempo libre, a la Dra. Joyce le encanta ver el drama coreano, todo tipo de películas y pasar el rato en Boston.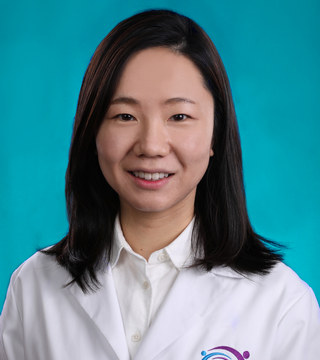 Su Jin Bae, DDS
Dentist
Languages spoken: Korean, English
Dr. Su Jin Bae received her BA degree in Psychology from Emory University and earned her Doctor of Dental Surgery from New York University College of Dentistry. As part of training, Dr. Bae worked with the pediatric van for NYU Community Outreach— a mobile dental care van that brings comprehensive dental care to underserved children in New York City's public schools. Through this experience, Dr. Bae discovered that pediatric dentistry was a great fit for her – she loves working with children. Dr. Bae grew up in Korea, attended international schools in Malaysia and moved to the United States to attend university. She has a passion for the study of Psychology, and as a past competitive swimmer, she likes to stay fit and exercise. Dr. Bae also loves being outside enjoying nature with her dog.
La Dra. Su Jin Bae recibió su Licenciatura en Psicología de la Emory University y obtuvo su Doctorado en Cirugía Dental de la Facultad de Odontología de New York University. Como parte de su capacitación, la Dra. Bae trabajó con la camioneta móvil pediátrica para NYU Community Outreach, una camioneta móvil de atención dental Brinda servicios dentales a niños de bajos recursos económicos en las escuelas públicas de la ciudad de Nueva York. A través de esta experiencia, la Dra. Bae descubrió que la odontología pediátrica era una excelente opción para ella: le encanta trabajar con niños. La Dra. Bae creció en Corea, asistió a escuelas internacionales en Malasia y se mudó a los Estados Unidos para asistir a la universidad.
Ella tiene pasión por el estudio de la Psicología, y como una nadadora competitiva en el pasado, le gusta mantenerse en forma y hacer ejercicio. La Dra. Bae también disfruta de la naturaleza con su perro.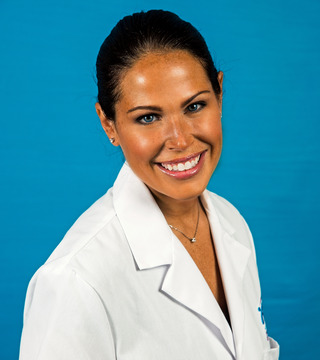 Melissa Weintraub, DDS
Dentist
Languages spoken: English
Dr. Melissa Weintraub received her BS degree in Pre- Dental Science from Lehigh University and her DMD from University of Pennsylvania Dental School. Dr. Weintraub grew up in New Jersey and began her dentistry career in Boston prior to joining PCHC in 2008. As a child, Dr. Weintraub was frightened of dentists until one dentist helped alleviate her fears. She now wants to do the same for her PCHC patients. Dr. Weintraub is married to an orthodontist and has three young children. In her free time, she enjoys reading skiing and playing tennis.
La Dra. Melissa Weintraub recibió su Licenciatura en Ciencias Pre-Dental de la Lehigh University y su doctorado (DMD) en la Facultad de Odontología de la Pennsylvania Dental School . La Dra. Weintraub creció en Nueva Jersey y comenzó su carrera de odontología en Boston antes de unirse a PCHC en 2008. Cuando niña, la Dra. Weintraub le tenía miedo a los dentistas hasta que un dentista le ayudó a aliviar sus temores. Ahora quiere hacer lo mismo para sus pacientes de PCHC. La Dra. Weintraub está casada con un ortodoncista y tiene tres hijos pequeños. En su tiempo libre le gusta leer esquiar y jugar al tenis.

Erica Knarr, DMD
Dentist
Languages spoken: English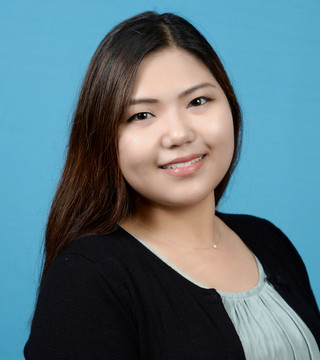 Diana Yun, DMD
Dentist
Languages spoken: Korean, English
Dr. Diana Yun received her a BS degree in Neuroscience with minors in Japanese and Economics from University of Rochester and her DMD from University of Pittsburgh School of Dental Medicine. After completing her general practice program at University of Pittsburgh Medical Center, Diana joined PCHC in 2016. Dr. Yun likes to serve people. Her experiences include volunteering with Give Kids A Smile and Special Olympics for dental screenings, and she participated in a mission trip to Honduras. When she is not working, she enjoys time with her daughter as well as skiing, snowboarding and swimming.
La Dra. Diana Yun recibió su Licenciatura en Neurociencia con un segundo grado en Japonés y Economía de la University of Rochester y su DMD de la Escuela de Medicina Dental de la University of Pittsburgh. Diana se unió a PCHC en el 2016 después de completar su programa de práctica general en el Centro Medico de la University of Pittsburgh. La Dra. Yun le gusta servir a la gente. Sus experiencias incluyen ser voluntaria haciendo exámenes dentales con el proyecto Dele una Sonrisa a un Niño y en las Olimpiadas Especiales. Ella también participó en un viaje misionero a Honduras. Cuando ella no está trabajando, disfruta pasar tiempo con su hija como también esquiar, usar la tabla del snowboard y la natación.

Steven Young, DDS
Oral Surgeon
Languages spoken: Mandarin Chinese, English