Screening for Social Determinants of Health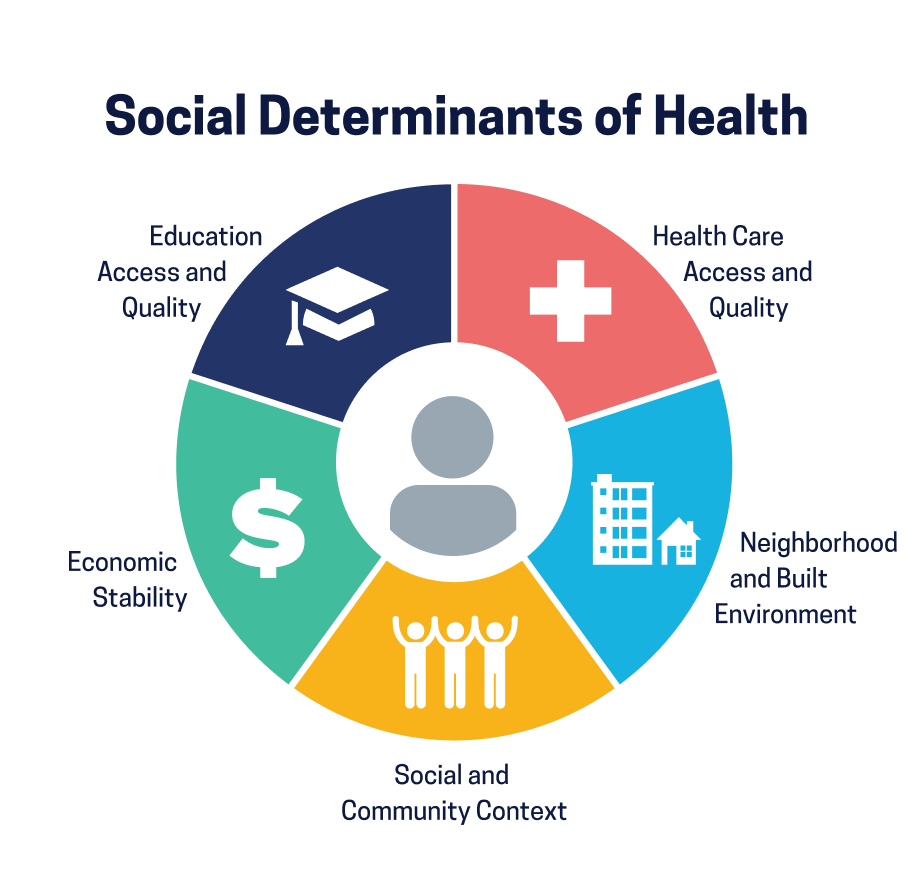 If you are looking for information about your visit, our locations, preparing for your visit, and more, please visit the "Your Visit" tab.
What are Social Determinants of Health?
Social Determinants of Health are the conditions in the environments where people are born, live, work, play, worship, and age that affect a wide range of health, functioning, and quality of life outcomes and risks. They can be grouped into five domains:
Economic stability
Education access and quality
Health care access and quality
Neighborhood and built environment
Social and community context
What types of questions do we ask?
We will ask you a series of questions regarding your social and economic needs. Some of the most common needs in the PCHC community are related to housing access, food insecurity, and transportation barriers.
Why do we ask these type of questions?
We realize at PCHC that without access to the basic social needs first, we cannot begin to manage your health properly. With the series of questions found in the SDOH screening we will be able to help manage your health more effectively.
How do we ask these questions?
You will be asked these Social Determinants of Health questions annually at your visit at the doctor's office here at PCHC. The questions are asked in a variety of ways including over the phone, in-person by one of our health center assistants, or on a tablet.
What happens if you say yes to our screening?
If you indicate you want resources, our onsite staff at the health center will be able to print some resources out for you to take home. We also offer assistance from a trained community health advocate to assist with resources. Your provider will make a referral for case management services.
Case Study: Maria works a full-time job as a CNA at a local hospital. She lives with her two children Carlos and Rita in Providence. Maria was recently screened at PCHC at her annual visit. Maria indicated she needed food and has missed three payments on paying her rent for her apartment and did not know what to do. Health Center staff were able to refer her to one of our Community Health Advocates for assistance. Maria was referred to a food bank and was helped to apply for SNAP at DHS. Due to the pandemic, the advocate was also able to work with Maria to submit applications for rent relief.