Specialty & Supportive Services
Diabetes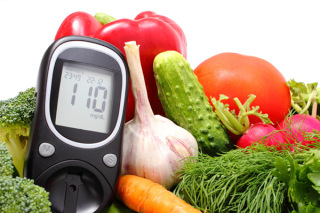 PCHC has a Case Management program to care for patients with diabetes and other chronic illnesses.
Case Management Program Overview
Sometimes it's hard to navigate the complex medical system. When patients move between the emergency room, the hospital and then back to their regular doctor, sometimes important information can get lost.
Nurse Case Managers help patients understand their medical conditions and work with patients to set self-management goals to improve health.

Patient's eligible for case management services include people with:
§ 3 or more Emergency Departments visits within the past 6 months
§ 3 or more Hospitalizations within the past 6 months
§ Multiple comorbidities such as Asthma, COPD, Heart Disease, Depression, Diabetes and hypertension
§ New diagnosis of a chronic condition
Asthma/Allergy
Asthma/Allergy Clinic at Prairie Avenue Health Center, treats patients with allergies and asthma in a comprehensive and ongoing manner.
Our board-certified allergist and team provide comprehensive asthma and allergy care to PCHC patients by referral from PCHC's primary-care clinicians. Allergy skin testing and spirometry (measurement of lung function) are available at this site.
Our certified asthma educator teaches patients and their families about self-management goals and how to take control of their asthma. We also provide tobacco cessation education. All in English and Spanish.
Smoking Cessation
Smoking cessation counseling is also provided by PCHC providers, including prescription for nicotine replacement and quit smoking medicine.