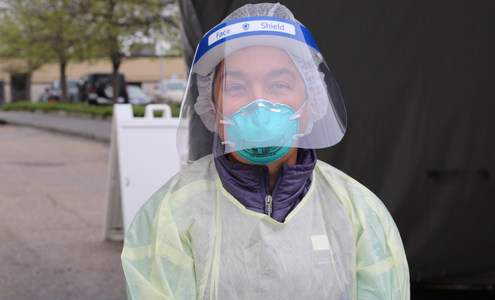 PCHC in 90: In the COVID testing tent with Dr. Jennifer Hosmer
After 13 months and nearly 10,000 COVID tests, Providence Community Health Centers has wound down opera­tions of the state's first drive through and walk up COVID testing site. With dozens of locations around the state providing testing, PCHC can now fully focus on vaccinating people in the community.
On May 5th, the testing site's final day, Dr. Jennifer Hosmer shared about what the experience has meant for the community as well as her colleagues.
This is the first in a new 90 second video series called "PCHC in 90" detailing the people and programs of Providence Community Health Centers.